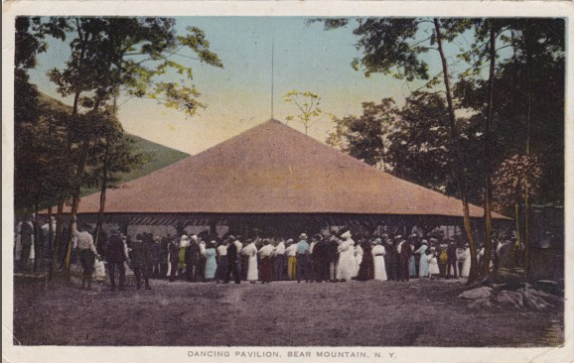 Wednesday Announcements and Social
After three days of invigorating competition, we'll all get to join together officially for the first time at NITOC. So, let's celebrate with an English Country Dance, California-style! English Country Dancing is a social dance done with partners in different set formations, such as lines and circles.
If you've seen any Jane Austen movie, such as Pride and Prejudice, then you've seen a type of this dance. If you can walk and know the difference between right and left, you have what you'll need to do English Country Dancing. We will be led in the dances by professional dance callers, Dave and Vicki Hinrichs.
The band we have landed is a bluegrassband like no other, THE MISKEY MOUNTAIN BOYS, featuring the world class musicianship of John Marshall, Evan Marshall, Duane Michaels and Michelle Lynskey.
Evan Marshall is one of the preeminent mandolinists in the world. Renowned for his stunning duo-style playing, his jaw-dropping rendition of The William Tell Overture is legendary to mandolin enthusiasts worldwide. John Marshall, also a virtuoso of his craft, has wowed audiences for more than 25 years with his unique and incomparable melodic/rhythmic slap bass style. Duane Michaels, known for his dynamic and masterful solos, is widely considered to be one of Bluegrass' most authentic and innovative fiddle players. Rounding out the MMB line-up is bassist/vocalist, Michelle Lynskey, a featured performer on film and television soundtracks, was also a world championship Irish Dancer.
Individually, they've performed all over the world, and at prestigious venues such as the Hollywood Bowl, and have been featured performers in radio, television and film, including A Prairie Home Companion with Garrison Keillor.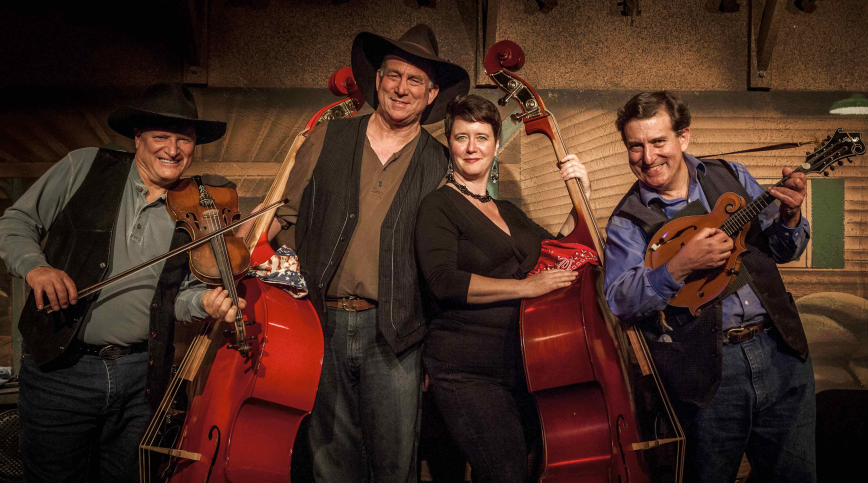 Everyone is welcome and partners are not necessary since we will change partners for each dance. What's the California-style? Gliding and twirling outdoors! The social will begin at 6:30 PM Wednesday evening in the Kellogg Library Vendor Plaza.
DRESS
Optional: Western! Don't forget your hats, bandanas and boots or comfortable dancing shoes. Your pardners will glad if you leave the spurs at home.
Cowgirls: Skirts/dresses at mid-knee or longer, jeans. Boots or comfortable dancin' shoes recommended. (Shoulders covered, and no low-cut tops)
Cowboys: Jeans, plaid shirts, T-shirts, suspenders, boots! (No tank tops)
At 8:00 PM, we'll begin announcing who will be advancing to IE Outrounds. As you know, NITOC is introducing Impromptu as a breakout event this year, so even if students don't move on beyond preliminary rounds in their primary events, there's much competition still ahead in the popular event of Impromptu. For more information on how this will run, please see the Breakout Impromptu tab on the left.