NITOC Accommodations
This information posted on this page is included as a courtesy and was copied from the official NITOC 2014 Accommodations Page on the StoaUSA website where this information has been available for about a month now. As updated information becomes available it will be posted to the StoaUSA webiste. Information on this page may remain static.
Host Housing (New 4/12/14)
•Available on a limited basis
•Host Housing request is attached at the bottom of this paragraph.
•It is a editable PDF file that you must download to your computer.
•Fill out the form. Save. Attach it to the email as instructed on the form.
•The Host Housing Coordinator will work to accommodate requests on a "best fit" basis, seeking the best matches between guests and available hosts.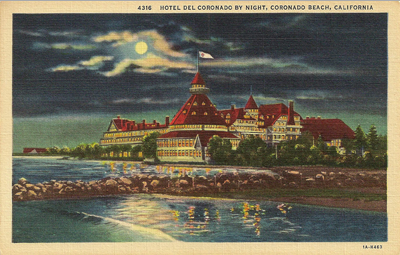 NITOC 2014 Hotels
StoaUSA has made arrangements with the local hotels to offer discounts to tournament attendees.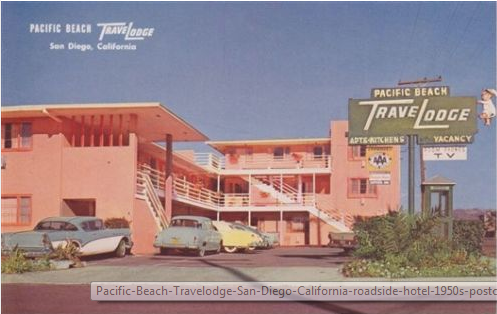 Hyatt Place San Diego Carlsbad/Vista
2645 South Melrose Drive Vista, CA 92081
760-814-8879
Approximate distance from tournament: 6.4 miles
Rate expires: 4/18 or earlier if rooms are all booked
To reserve by phone -- mention Stoa or Stoa USA Speech and Debate
888-492-8847 for central reservation line -- be sure to state Carlsbad/Vista location
or
760-814-8879 for direct property line
or
By Internet (the Stoa group rate is already programmed into the link)
http://www.sandiegocarlsbad.place.hyatt.com/en/hotel/home.html?corp_id=G-STOA
Room options:
Grand Hyatt King at $109
Grand Hyatt Queen/Queen at $139
All rooms have queen sofa sleeper in rooms, as well as mini refrigerator.
Breakfast: Free full hot breakfast
Parking: Free
Internet: Free
Business center
General website: http://sandiegocarlsbad.place.hyatt.com/en/hotel/our-hotel.html
Directions link: http://sandiegocarlsbad.place.hyatt.com/en/hotel/our-hotel/map-and-directions.html
Towne Place Suites (Marriott)
2201 South Melrose Drive Vista, CA 92081
760-216-6010
Rooms at the Stoa Contract rate are sold out. (4/10/14)
Rooms at standard rates may still be available.
Approximate distance from tournament: 7 miles
Rate expires: 4/18 or earlier if rooms are all booked
To reserve by Inernet(the Stoa NITOC group rate is already programmed into the link)
http://www.marriott.com/meeting-event-hotels/group-corporate-travel/groupCorp.mi?resLinkData=STOA%20%20NITOC%20%5ESANVI%60NITNITA%60109.00%60USD%60false%605/18/14%605/25/14%604/18/14&app=resvlink&stop_mobi=yes>
or call the hotel directly; state you are with the "STOA NITOC" or use the group code "NITO"
Room options:
Studio Suite (King bed, sofa sleeper and full kitchen) at $109
Breakfast: Free deluxe continental breakfast
Parking: free
Internet: free
Business center
Fitness room
Pool and spa
BBQ
On-site coin laundry
General website: http://www.marriott.com/hotels/fact-sheet/travel/sanvi-towneplace-san-diego-carlsbad-vista/
Directions link: http://www.marriott.com/hotels/fact-sheet/travel/sanvi-towneplace-san-diego-carlsbad-vista/
Hampton Inn Carlsbad
2229 Palomar Airport Rd Carlsbad, CA 92011
760-431-2225
Approximate distance from tournament: 7.4 miles
Rate expires: 4/21 or earlier if rooms are all booked
To reserve by phone -- mention 2014 National Invitational Tournament of Champions
760-431-2225
or
By Internet (the code "STO" 2014 should already be populating the group code box)
http://hamptoninn.hilton.com/en/hp/groups/personalized/S/SANCBHX-STO-20140518/index.jhtml?WT.mc_id=POG
Rooms:
Double Queen room at $139
All rooms include mini refrigerator and microwave, desk, tv with game console.
Breakfast: Free full warm breakfast
Parking: free
Internet: free
General website: http://hamptoninn3.hilton.com/en/hotels/california/hampton-inn-carlsbad-north-san-diego-county-SANCBHX/index.html
Directions link: http://hamptoninn3.hilton.com/en/hotels/california/hampton-inn-carlsbad-north-san-diego-county-SANCBHX/maps-directions/index.html
Holiday Inn Express and Suites
751 Raintree Drive Carlsbad, CA 92011
760-448-4747
Approximate distance from tournament: 11.4 miles
Rate expires: 4/21 or earlier if all rooms are booked
To reserve by phone -- mention 2014 National Invitational Tournament of Champions to receive group rate
760-448-4747
or
By Internet
http://www.hiexpcarlsbad.com/
Use group code: NYA to receive preferred group rate
Rooms:
Double Queen rooms at $149
All rooms include mini refrigerator and microwave.
Breakfast: Free full warm breakfast buffet.
Parking: free
Internet: free
General website: http://www.ihg.com/holidayinnexpress/hotels/us/en/carlsbad/ocnes/hoteldetail
Directions link: http://www.ihg.com/holidayinnexpress/hotels/us/en/carlsbad/ocnes/hoteldetail/directions
Homewood Suites Carlsbad (Hilton)
2223 Palomar Airport Road Carlsbad, CA 92011
760-431-2266
Approximate distance from tournament: 7.1 miles
Rate expires: 4/19 or earlier if all rooms are booked
To reserve by phone -- mention Stoa Speech and Debate
760-431-2266
or
By Internet
http://homewoodsuites.hilton.com/en/hw/groups/personalized/S/SANHWHW-SSD-20140518/index.jhtml
Room options:
1 King bedroom at $144
2 Queen bedroom at $164
Breakfast: Free
Parking: free
Internet: free
Business center
Fitness room
Complimentary dinner Monday through Thursday
General website: http://homewoodsuites3.hilton.com/en/hotels/california/homewood-suites-by-hilton-carlsbad-north-san-diego-county-SANHWHW/about/index.html
Directions link: http://homewoodsuites3.hilton.com/en/hotels/california/homewood-suites-by-hilton-carlsbad-north-san-diego-county-SANHWHW/maps-directions/index.html
Courtyard San Diego Rancho Bernardo (NEW 4/4/14)
11611 Bernardo Plaza Court San Diego, CA 92128
858-613-2000
Approximate distance from tournament: 12.1 miles
Rate expires: 4/18 or earlier if all rooms are booked
Reserve by Internet
http://cwp.marriott.com/sanbo/stonobreakfast
Starting Room Rate $129 - No Breakfast Included
http://cwp.marriott.com/sanbo/stoabreakfast
Starting Room Rate $149 - Breakfast Included
Parking: free
Internet: free
Fitness room
Laundry Facilities
General Website: http://www.marriott.com/hotels/travel/sanbo-courtyard-san-diego-rancho-bernardo/
Directions Link: http://www.marriott.com/hotels/maps/travel/sanbo-courtyard-san-diego-rancho-bernardo
Residence Inn Marriott (NEW 4/12/14)
1245 Los Vallecitos Boulevard San Marcos, CA 92069
760-591-9828
Approximate distance from tournament: 2.9 miles
Rate expires: 4/25 or earlier if all rooms are booked (New extension on booking date as of 4/18)
To reserve by phone -- call 760-591-9828, give the dates, mention that you want the "Stoa Debate" rate and give the following four letter code: DEBC
To reserve by Internet:
http://www.marriott.com/hotels/travel/sanmc-residence-inn-san-diego-north-san-marcos
Enter the following code in the Special Rates and Awards section in the Group Code section: DEBDEBA
King Studio Suite - $159
Four night minimum
In room kitchens
Breakfast: Free
Parking: free
Internet: free
Business center
Fitness room
General Website: http://www.marriott.com/hotels/travel/sanmc-residence-inn-san-diego-north-san-marcos
Map Link: http://www.marriott.com/hotels/maps/travel/sanmc-residence-inn-san-diego-north-san-marcos
Lakehouse Hotel and Resort (Independent hotel)
1025 La Bonita Drive San Marcos, CA 92078
760-744-0120
Approximate distance from tournament: 3.9 miles
To reserve: Call 760-744-0120 and mention Stoa to get reduced rates.
Room options:
King rooms at $149 weekdays/$189 weekend
Double queen room at $179 weekdays/$209 weekend
No cottages available
All rooms have mini refrigerators and Keurig coffee makers.
There are no pull-out sofas in any room
There are a limited number of roll-away beds, but many rooms do not have room for them.
The hotel is on Lake San Marcos and lake sports such as kayaks and paddle boats are available for a fee.
Pools and hot tubs are on property.
Golf course and restaurant 1 block away-same owner as hotel
Breakfast: none
Internet: free
Parking: free
General website: http://www.lakehousehotelandresort.com/#/
Directions link: http://www.lakehousehotelandresort.com/#/hotel?q=directions
Lawrence Welk Resort and Spa
8860 Lawrence Welk Drive Escondido, CA 92026
760-749-3000
Approximate distance from tournament: 10 miles
To reserve room:
Call in and mention Stoa and get 10% off rate on website.
Call Daria to book at 760-749-3000, extension 3873. If Daria is not available, ask for another booking agent and mention Stoa.
Room options:
Rooms vary from one to two bedrooms and suites from $175 to $315 for rooms from 585 to 1400 square feet and more.
This is a resort and there are many amenities available including tennis, golf, volleyball, basketball, bbq grills, full spa, marketplace, restaurant, pools and spas, fishing pond, fitness room.
Breakfast: none
Internet: free
Parking: free
Restaurant on site. Kids under 10 get a voucher for one meal per day (B/L/D) with one paid adult.
General website: http://welkresorts.com/san-diego/accommodations/
Directions link: https://welkresorts.com/contact-us/